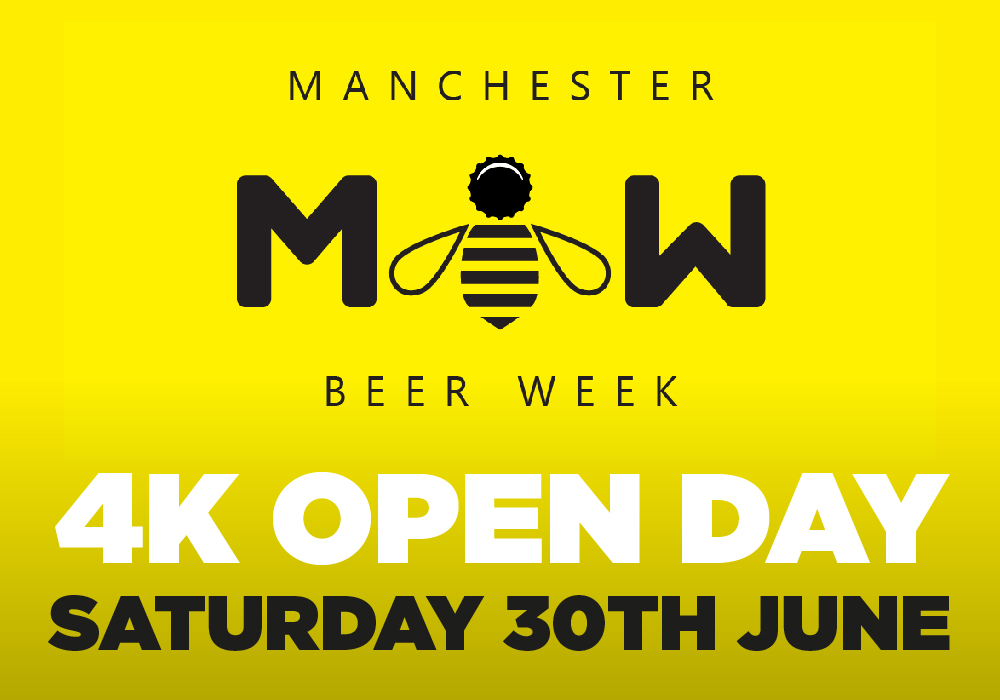 It's nearly Manchester Beer Week so why not celebrate it with us at our unique brewery bar. We're open for beerness on Saturday 30th June from 1.30pm.
Our flagship Gold Bitter will be available along with other 4K Beers and drinks a plenty to keep everyone happy. To add to the day we'll be showing 2 world cup matches on our big screen, so get there early for a good spot.
Smoke and Flame will be cooking up Buffalo Wings and World Cup Gourmet Burritos, perfect for watching the footy!!!
Also are you man enough to try Smoke and Flames Hot Wing Challenge, their signature wings drenched in a super hot sauce, finish a portion & win 5 pints & eternal glory. Get your name(s) on the guest list as its going to be another great event.