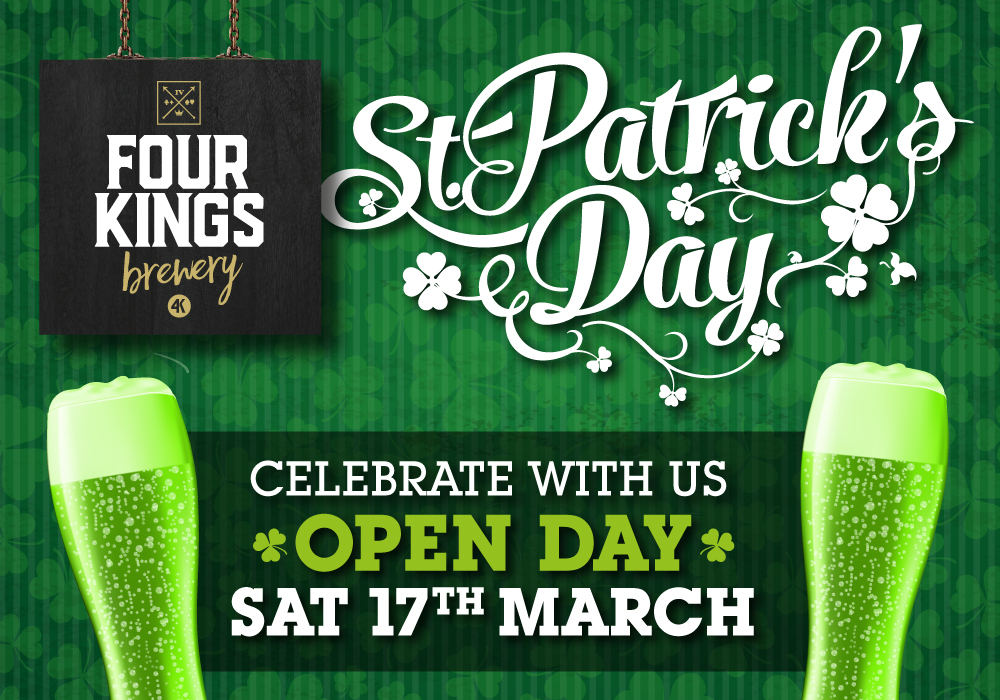 ST.PATS OPEN DAY CELEBRATION
Come and have the craic with us on SATURDAY 17th MARCH to celebrate St.Patricks Day.
Christ on a bike we are doing our 1.30 – 3.30pm 5 pint deal again!!!! We'll have our great beers on plus guest ales (our Porter will be flowing with maybe the odd Whiskey).
Our food partners (Smoke and Flame) will be doing Irish Kebabs? Get your name(s) on the guest list as its sure to be a good un!!! Sláinte!