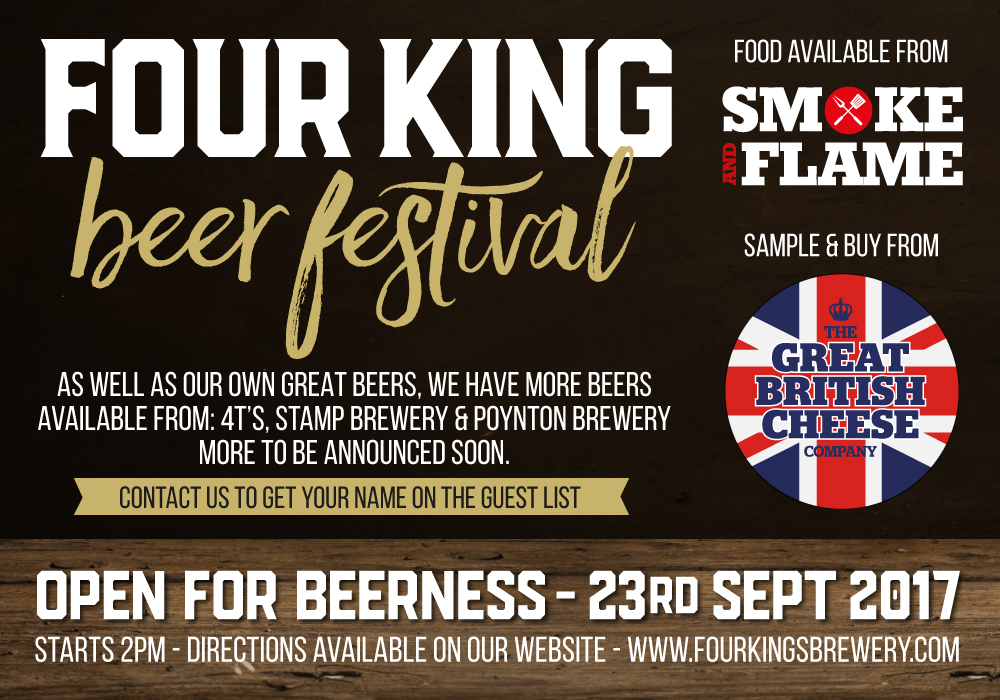 23RD SEPTEMBER 2017
We'll be hosting our first ever mini beer festival on Saturday 23rd September (start 2pm). As well as our great beers, we will also have beers available from 4T's, Stamp Brewery and Poynton Brewery.
'Smoke and Flame' Food & Beverage Company are on hand to do the food. On offer will be there Texas-style Smoked Brisket, Carolina Pulled Pork and Greek-style Lamb Schwarma, all of which will pair beautifully with our range of great beers. And if that wasn't enough, The Great British Cheese Company will selling there range of cheese truckles to take away or sample.
If you would like to come along, please get in touch below or drop us a line on facebook. Hope you can make it its sure to be an eventful day.